ISO Tanks
Circuit Logistics ISO tanks are suitable for hazardous, non-hazardous and food-grade liquids. We coordinate liquid logistics nationally and internationally, developing bespoke solutions for our customers whether their goods are travelling by road, rail or sea.
Choose Circuit Logistics for Nationwide & Worldwide liquid logistics
With a growing international network of agents and logistic partners worldwide, the Circuit Logistics team bring over a decade of experience in handling food-grade, chemical and dangerous good ISO tank supplies. The technical expertise of our team makes us an asset to our customer's business.
Ask us about ISO tank leasing
Need to lease an ISO Tank? Circuit Logistics offers tank leasing for short- or long-term domestic use and storage solutions. Ask us about speciality tank containers such as gas, cryogenic tanks and chilled or refrigerated tanks.
Circuit Logistics ISO tanks
Held within a durable 20" steel frame, the ISO tanks are large stainless-steel pressure vessels. The inner shells are manufactured from stainless steel with cladding. Stainless steel is highly resistant to internal corrosion while the external cladding provides protection from external impacts. ISO tank containers are tested and meet the ISO standard. We adhere to strict cleaning guidelines and protocols.
An industry leader in global bulk liquid and chemical logistics
Reduce load times and experience smoother, safer logistics with the team at Circuit. With ISO tanks, non-hazardous and hazardous goods can be transported, adhering to strict Material Safety Data Sheet (MSDS) guidelines. Flexitanks or Flexibags are an alternative to ISO tanks, often used for the logistics of wine, oil, juice or other food-grade liquids. Find out more about the logistics of bulk liquid foods and chemicals.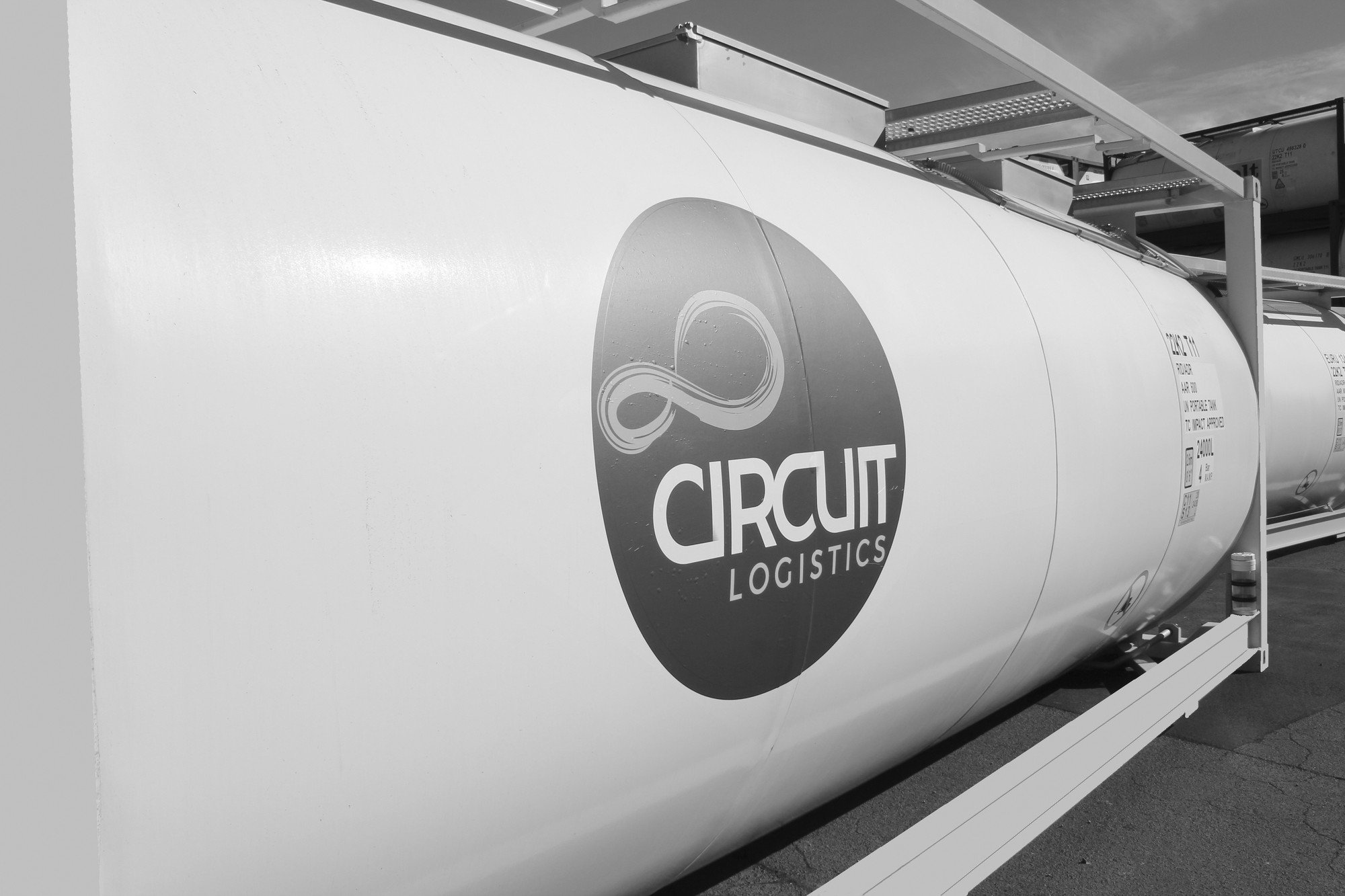 Basic ISO tank Information:
All tanks have a built-in steam heating ability
Loading capacity is approx. 24,000 - 26,000 litres depending on product
Tare weight: 3600-4000kg
Dimensions: 20' x 8' x 8'6"
Why choose an ISO tank for your liquids?
ISO tanks, when compared to Flexitanks or standard drums have a much lower risk of spillage; it's very rare to have a leak. Load and unload times are also reduced, saving you valuable time and money, making them a preferred option to your general drums or IBCs.
The pursuit of global environmental sustainability is very important to us, that's why we always favour using ISO tanks. Compared to Flexitanks, they are and always will be a much greener, more sustainable way to transport goods nationally and internationally.